What's New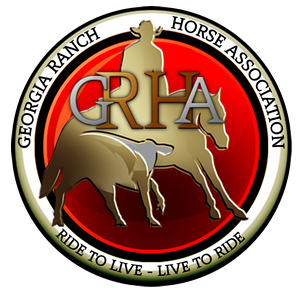 Event Schedules
Find event dates, showbills, entry forms & results quickly & easily
Classifieds
Items for sale such as horses, tack, training , lessons, etc.

Gallery
Find pictures from club events here.
---
New Show Secretary
We welcome Derick Garner to Georgia Ranch Horse Association Inc.
---
New Host Motel for 2019
---
We have a new facility to hold our shows at with new stalls, Southern Pines Ag & Expo Center so come on out and support this great sponsor.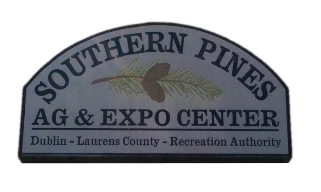 ---
The new ARHA Rulesbooks are out!  There have been some updates since rule books were sent out the end of last year so make sure to check the ARHA website for the most recent rulebook and patterns. Two new classes to the roster, Cow Catching and Ranchmanship, you can read about them below.  ARHA has also opened up horse eligability to Mustang's and Thourobred's.
Cow Catching
SECTION CC-1. COW CATCHING (Classes available in all division)
The purpose of this class is to simulate the task of catching a live cow
on the ranch. This is a timed event that will start when exhibitor and/or
cow crosses the time line. The time line should be placed on the end where
the cow will be released, ⅓ of the arena. Exhibitor may not cross the time
line until the cow is released into the arena. When exhibitor is ready
one (1) cow will be turned into the arena. The exhibitor has thirty
(30) seconds or two (2) loops to catch the cow.
(a) Judges are required to use stop watch as a back up to timer.
(b) Honda must be of a factory plastic breakaway type.
(c) The rope must drop over the cows head. Any catch is considered
legal.
(d) Show Management may use horned cattle but must have Horn
Wraps if roping horns, or slick horn, half head, if cattle are not
wrapped, rope must go over head.
(e) Exhibitor must dally on horn to break honda. If exhibitor fails to do
so a five (5) second penalty shall be applied to time.
(f) Equipment must meet timed event rules and standards.
Ranchmanship
N-1. Ranchmanship
This class may be offered in all ARHA divisions. The classes may be
offered in Junior/Senior or All-Age and Youth classes may be divided
into Youth 13 & Under/Youth 14-18 or Youth 18 & Under. Novice
Amateur All Age and Novice Youth Class 18 & Under.
(a) The purpose of this class is to bring forth the versatility in both the
ranch horse and exhibitor, in the task of performing 1 of the 4 ARHA
designated patterns, constructed of both Ranch Trail obstacles and Ranch
Reining maneuvers. Obstacle and maneuvers are to be judged to the
standards written in Ranch Trail, Ranch Riding, and Ranch Reining in each
part of the patterns that pertains to these classes.
(b) Each horse will work individually performing one of the required
four (4) patterns offered in the rulebook that is chosen by the judge.
Horses will be scored on a basis of 0-100, with 70 denoting an average
performance.
(c) There will be no time-limit.
(d) A simple or flying lead change should be executed precisely in the
specified number of strides and/or at the designated location. A simple lead
change is performed by breaking to a walk or trot for one to five strides
(before break of gait penalty applies). Flying lead changes should be
simultaneous front to rear. All changes should be smooth and timely.
(e) This class will also be judged on quality of movement on horse by
standards written in the Ranch Riding portion of the ARHA
Rulebook. For specifics and details of credits, deductions, and penalties
refer to class in question. The Ranch Riding portion will be scored in ½
point increments from –1½ to +1½ on the score sheets on the overall
quality of the horses movement. Judge will score on all gaits performed at
the end of the pattern on overall average of each gait. Transitions should be
performed where designated, with smoothness and responsiveness. Posting
at extended trot is acceptable. Exhibitor may not hold the saddle horn.
(f) Exhibitor will be judged on ability and decision making in the show
pen. An exhibitor that puts their horse in the correct positions and making
the horses job easier should receive credit. Exhibitors will also be scored in
½ point increments from –1½ to + 1½ at the end of the pattern for
overall performance. No penalties will be given in the quality of
movement section of the scoresheet or the ranch hand section of the
scoresheet.
Patterns can be found in the rule book.