Useful Links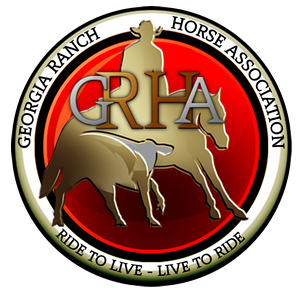 Event Schedules
Find event dates, showbills, entry forms & results quickly & easily
Classifieds
Items for sale such as horses, tack, training , lessons, etc.

Gallery
Find pictures from club events here.
Below are links that we believe you might find helpful for looking up local ranch horse groups, or breed associations. If you have any links that you might like to suggest, please do so!
Other Ranch Horse Clubs/Assocations
Other Clubs and Venues in Georgia
Breed Associations
Horses registered with PBHA, IBHA, ABRA, PtHA must be must be quarter-type.
Associations are listed Alphabetically. More information in regards to registering and showing horses below.
ARHA Registered Horses
Unregistered stock-type horses can show in "All-Breed" classes at Georgia Ranch Horse Association Shows, if they are offered. Horses must be stock-type horses (Quarter Horse, Paint, Palomino, Appaloosa, Buckskin, etc.). Gaited horses, Arabians, etc. may not show at ARHA pointed classes, However if those horses are enrolled in the American Ranch Horse Competition program they can compete in the All Breed classes. Membership in both the Georgia Ranch Horse Association and the American Ranch Horse Association is strongly encouraged, riders and horses must have current memberships with ARHA in order to be eligible for ARHA competition.
Horses that are showing in Youth, Amateur or All Age ARHA classes have to be registered with one of the recognized stock-horse-type registries (AQHA, APHA, etc). Color breed registries (Palomino, Pinto, Appaloosa, etc.) need to be stock-horse type and American Ranch Horse Association.
Registering your horse with the American Ranch Horse Association enables your horse to accumulate points (at ARHA sanctioned shows or shows that give points for ARHA registered horses). Earned points can award horses with Register of Merit (ROM), high-point, Superior-Ranch Horse Certificates, Versatility buckles, and other certificates which increase the value of your horse.